Join me, Success Mastery Coach & Feminine Leadership Expert, Frantonia Pollins
Starting Thursday, December 19, 2019
To finally learn the proven steps you need to achieving success in your life and business.
I am SUPER excited to invite you to experience my new, 6 month, Online, Self-Mastery incubator for extraordinary women entrepreneurs, leaders & change-makers. "Take Back Your Life MASTERY: An Online, Self-Mastery Incubator for Extraordinary Women" with Dr. Frantonia Pollins. 
AN OVERVIEW OF THE PROGRAM
This powerful, 6 Month Online, Self-Mastery incubator program takes us on a deeper dive into personal transformation and the creation a Success Plan, that focuses on 7 key areas of life for extraordinary women leaders.
Month #1 Masterclass Topic: The Law of Sacred Selfishness
Learn to set, communicate and maintain boundaries that honor you and your priority position.
Month #2 Masterclass Focus: The Science of Mental Mastery:
Learn proven techniques to rewire your brain for success in your life and business. Priceless methods that Break-through the Hidden Mental Blocks and Limiting Beliefs That stand between you and all that you desire.
Month #3 Masterclass Focus: The ONLY Truth That Will Set You Free:
The Only real way to create sustainable success is to take a Taking a Filter-free, Honest and Sometimes Difficult Look at the 7 Key Areas of Your Life.
Month #4 Masterclass Focus: The Fear Factor
Examine the 4 Factor of fear that keep us playing small
Hidden fears and unconscious programming that keeps you from stepping boldly into the fullness of your power.
Month #5 Masterclass Focus: Refining Your Master Plan
We'll take a deeper dive into the specifics of  Your Strategic Life Success Plan
in 7 Key Areas of Your Life.
Month #6 Masterclass Focus: Living a Life of Mastery
Off the paper and into your life! Implementation and daily management is the key to living a life of mastery
CLOSING CELEBRATION: "Celebrate Your Success!"
Now that you have done all of the hard work, it's time to pat yourself on the back and celebrate your success. We will create and carry out your own unique "Success Celebration Experience"
HOW IS THE PROGRAM DELIVERED?
12 LIVE Masterclasses w/ Q & A: Twice a month will meet in our "virtual classroom" for a topic focused masterclass designed to give us deeper insight, tools and strategies for cultivating personal transformation and self-mastery.
6 HOTSEAT & GROUP COACHING SESSIONS: Each month, members of the cohort will have the opportunity to apply to receive an on the spot,15 minute Hot Seat Laser Coaching Session, where we will focus on the PRIMARY areas of their life that they most deeply desire to transform. All other attendees will benefit collectively as they bear witness to the huge breakthroughs and "aha moments."
PRIVATE PLANNING SESSION: Each member will have the opportunity to schedule a 1:1 "Next Moves" planning session with Dr. Frantonia where we strategically map out how we can best support you.
15 MINUTE SUCCESS CELEBRATION SESSIONS: You will meet with Frantonia by video conference to recount and take clear assessment of your breakthroughs, accomplishments and victories during our journey.
MONTHLY RESULTS REPORTS: The proof is in the results! So each month we will reconcile the outcomes, results and profits that are produced from the implementation of the strategies.
PRIVATE ONLINE COMMUNITY:  Private, Online, MEMBERS ONLY "Take Back Your LIfe Mastery" Facebook community. This is our virtual "sacred space" where we share our journey and show our support for one another.
OTHER PROGRAM FEATURES:
Regular action assignments,
Email check-ins,
Downloadable worksheets
Audio & Video download of each module
Audio Download of each Q & A Session
WHEN DOES THE PROGRAM BEGIN?
"Take Back Your Life MASTERY" will officially launch with our Welcome Gathering, at 9 am PST on Thursday, December 19, 2019.
At that time the cohort will choose via vote and select the time on Thursdays (9 am, 10 am or 11 am PST) that we will meet for each of our future Masterclasses and group coaching / Q & A calls.
"What an empowering and transformative event. I had so many "aha moments" and left with tons of easy to do action items that I have already started to implement to grow my business." I am recommitted to my business!  I am renewed of spirit!  I am determined to meet new challenges head on!.  I am attracting more clients because of this renewed energy. In kind, my monthly income has doubled."

Zenja Dunn,

On Air Personality | Entrepreneur
Take Back Your Life
Transformational Life Coaching Experience
Learn how to honestly and objectively examine the key areas of your life to figure out how to breakthrough the barriers that are holding you back.
Learn the time tested methods for gaining clarity and increased confidence
Learn how to quickly move through the levels of personal development that will take you from where you are today to where you TRULY want to be.
Learn how to create an actionable, results based plan for achieving success in 7 key areas of your Life and your Business
How to identify and eliminate the threats and weaknesses that keep you from achieving meaningful success – once and for all.
How to create positive and lasting change by identifying and leveraging your unique talents, skills, and abilities.
Learn why making YOU the #1 priority in your life MUST matter more than anything else when it comes to creating success
Learn how to increase your income, attract more clients and achieve greater fulfillment.
…and much, much more!!
This Is A Colored Section Title To Break Up Your Page
6 Month Self-Mastery Incubator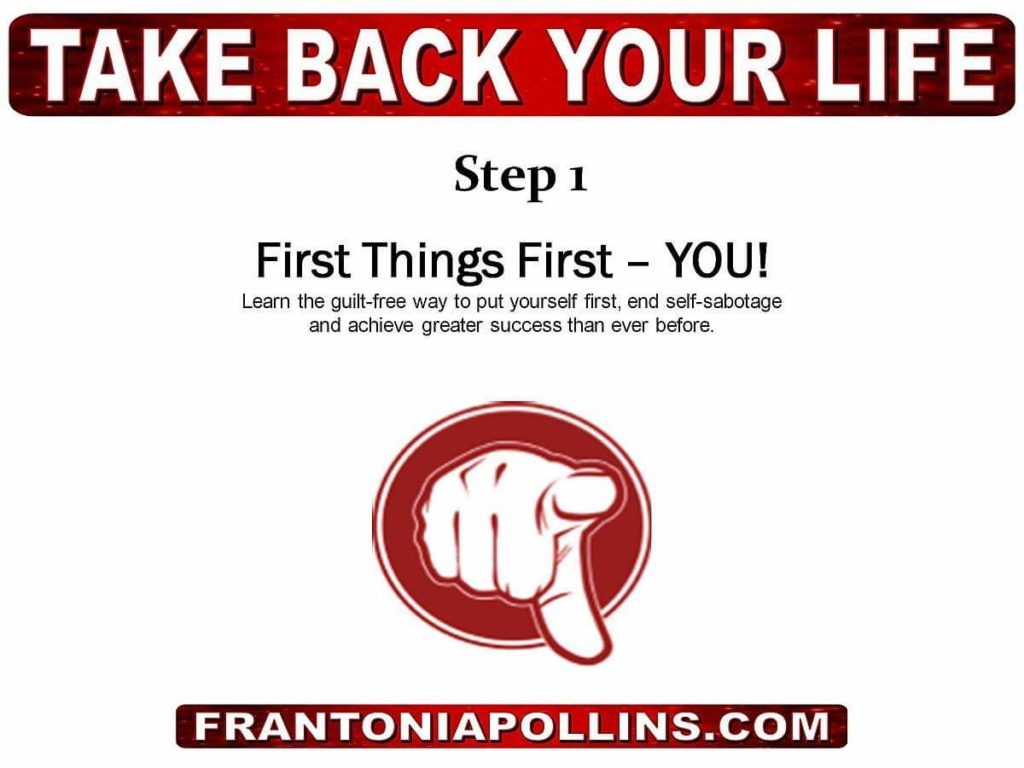 Module 1:
---
In this module you will:
Examine the ways and reasons that women are often lured by "The Seduction of Self Sabotage."
Answer the age old question - Is possible for women to "have it all."
Examine the root cause of overwhelm and burnout.
Explore how our sense of self-value shows up in the "priority structures" that we have established for the people in our lives.
Discover the often overlooked value of making ourselves a priority.
We explored our capacity for identifying and expressing self love
Learn the #1 guilt-free way to end self-sabotage and achieve greater success than ever before.
Module 2:
---
In this module you will:

Learn the #1 Driver of Success
Understand the Pygmalion Effect and how your inner world effects
and expresses in our outer world
Discover which of the 4 Stages of Human Existence you are operating in
Practical steps to create the space to manifest and receive unlimited success in all areas of your life.
And much, much more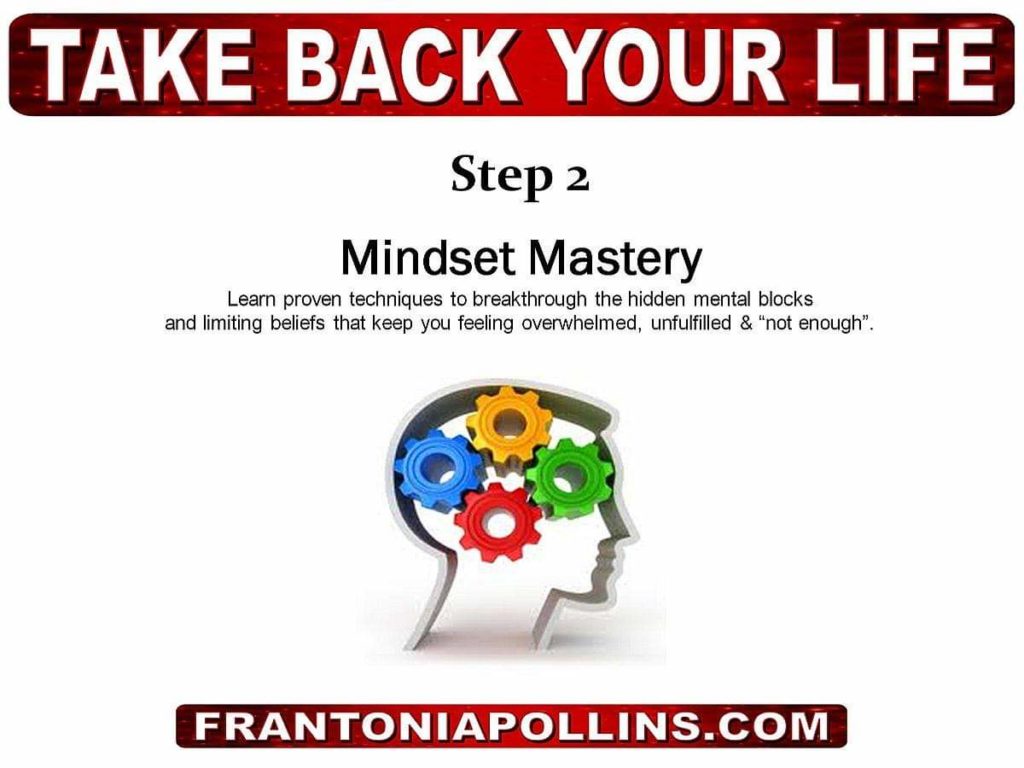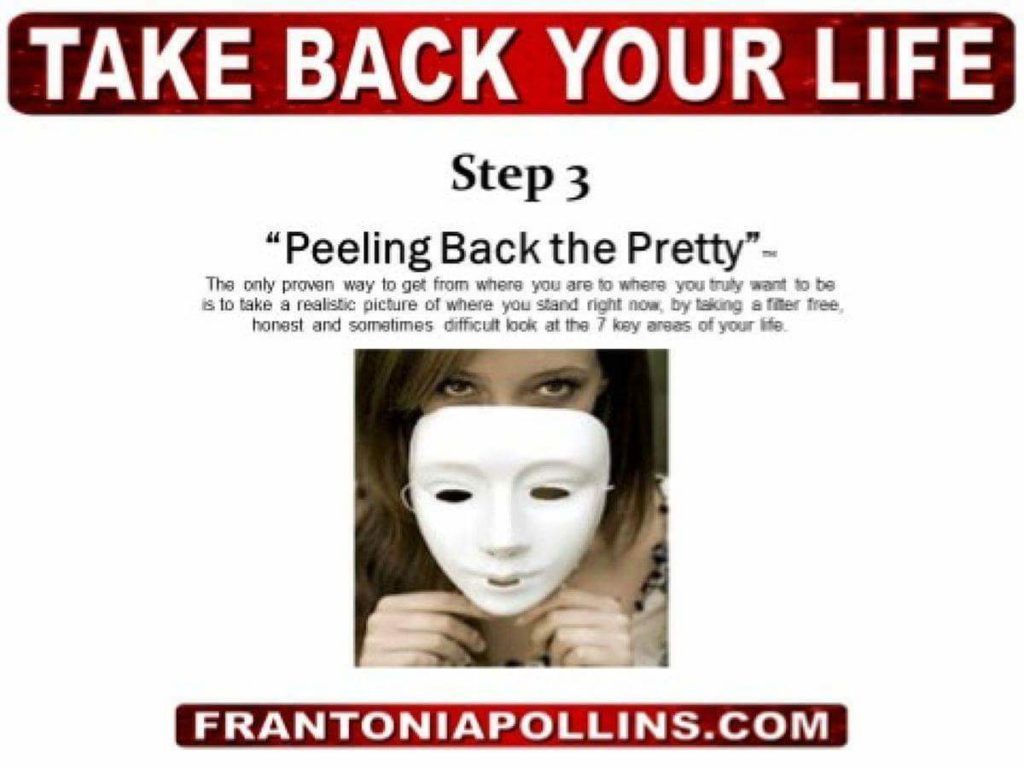 Module 3:
---
In this module you will:
Learn the only proven way to get from where you are to where you truly want to be
Take an honest look at where you stand right now in the 7 key areas of your life.
Perform a personal S.W.O.T. analysis to determine both the opportunities for improvement and the areas of success
Design your personalized "Phenomenal Life Plan" with specific goals in the 7 key areas of your life.
Identify key milestones and benchmarks to track your success
And much, much more
Module 4:
---
What you'll learn and explore in this module:
How to take a deep dive into the HIDDEN, UNCONSCIOUS reason WHY we have not yet created the life that we truly desire.
How to explore and overcome our greatest fears around "taking back our lives."
We will get honest about the choices and relationships we've made, that might have to change or be released
We dig deeper into the "Seduction of Self-sabotage and get honest about our fear of successfully creating and living the life of our dreams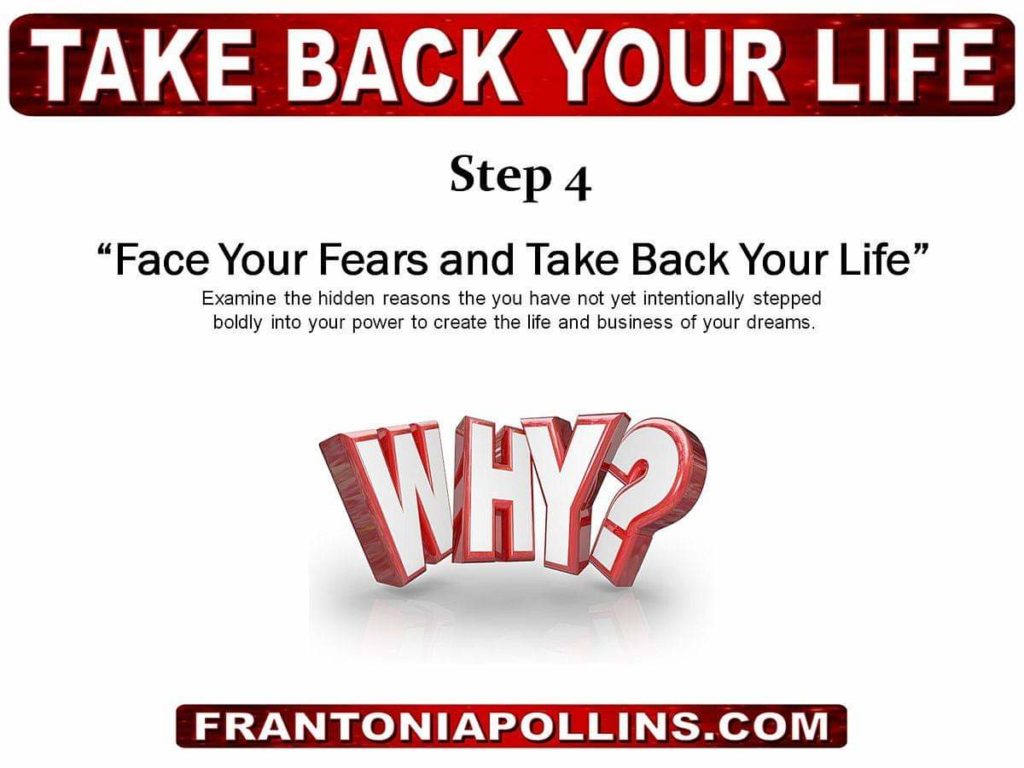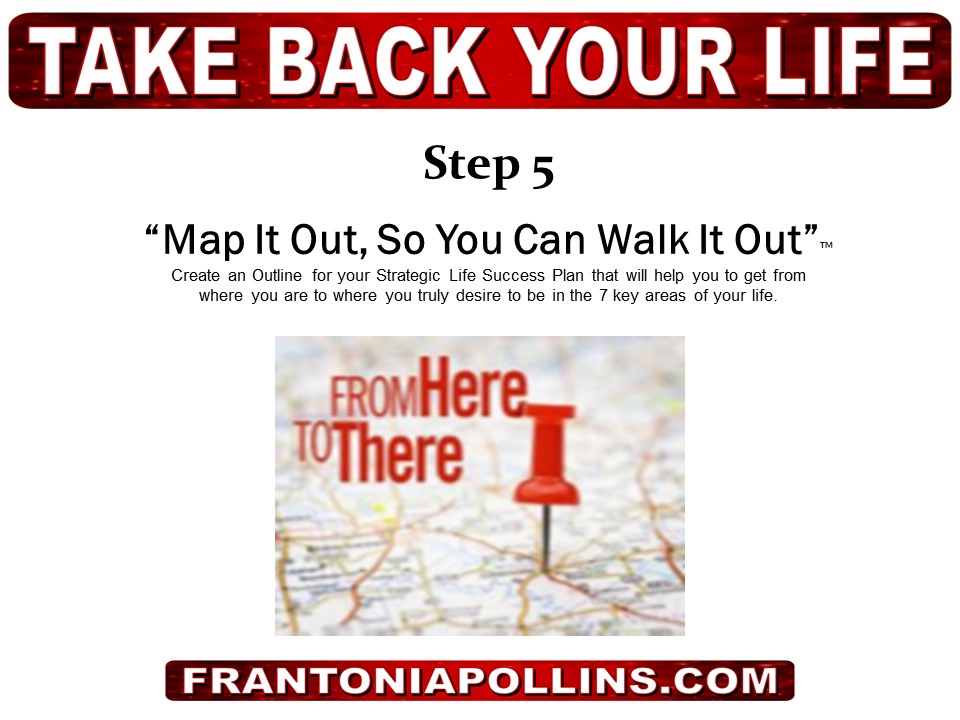 Video Module 5:
---
What you'll learn and explore in this module:
A Proven System for pulling all that you've learned together to "Take Back Your Life."
What is the "Strategic Life Success Pyramid?"
How to clearly define your personal Vision, Mission, Goals, Objectives (in all 7 areas)
Learn the critical difference between strategies and tactics; and how mistaking the two can destroy your success.
How to create an outline for your "Strategic Life Success Plan."
Video Module 6:
What you'll learn and explore in this module:
How to Identify the corresponding actions that will move you toward your desired outcome.
How to Eliminate the contradictory actions that will move you away from your desired outcome.
Examine, Challenge and Replace the habits and mindset that can get in the way of you putting this plan into action.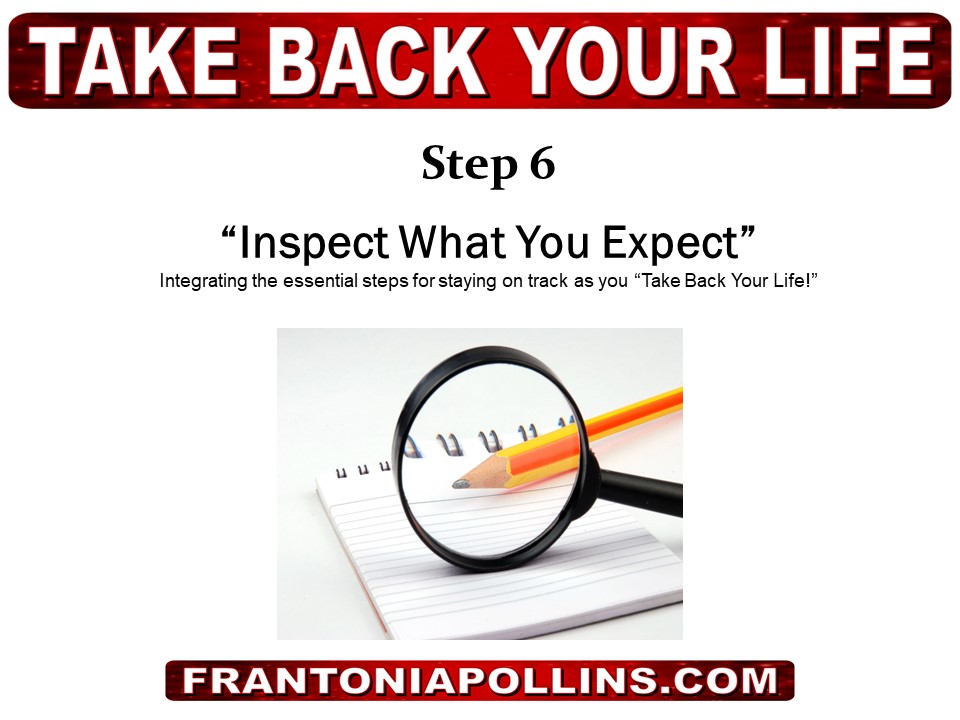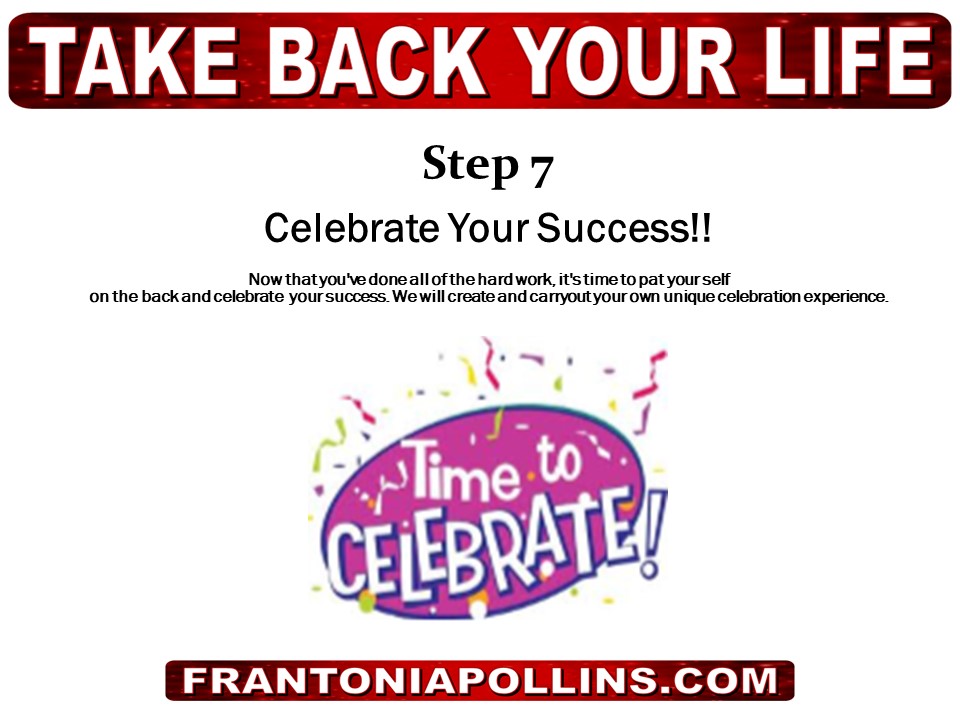 Module 7: Celebrate Your Success!!
---
In this Module you will:
Now that you have done all of the hard work, it's time to pat yourself on the back and celebrate your success.
We will create and carry out your own unique "Success Celebration Experience"
Take Back Your Life: 10 Week Virtual, Transformational Life Coaching Experience

6  – 60 minute video coaching/training sessions. Once a week you'll be sent a link to a video where, over the course of the 10 weeks, I'll walk you through a series of specific processes designed to help you uncover the unconscious barriers to the success that you truly desire.  This virtual training will take place over 10 weeks beginning on Monday, August, 19 at 10 am PST | 1 pm EST.

Weekly Written Assignments & Success Challenges:

Each week you'll receive an action based assignment that is designed to reinforce the training received in the video coaching session. These assignments and challenges will help to strengthen your core confidence, design a "strategic life plan" that honors your business and feeds your soul. We will improve your time & energy management skills;
set healthy boundaries, clarify your focus, identify and overcome your fears, eliminate your excuses and lovingly hold you accountable to your highest calling.

Private, Online Community

Weekly Celebration/Success Report

That's right, every week we want to hear your brag about YOU and your successes, breakthroughs and ah-ha moments.
"Aha moment!! What I didn't fully understand was that I had longstanding negative beliefs and judgements about "strong women," and that I was holding myself back from being the powerful woman that I naturally am.

Working with Frantonia has opened me up to a brand new world of self-love and acceptance which has empowered me to start creating the life that I used to wistfully dream about.  I can honestly say that I'm an entirely new woman than I was 6 short months prior to working with her, and I continually thank my lucky stars for discovering her. Frantonia is a gifted coach that you'll never ever regret working with

Laura Lash Brzegowy,

Color Consultant
THREE REGISTRATION CHOICES TO FIT EVERYONE'S NEEDS
What Other Coaching / Mentorship Participants Are Saying:
" I can see the outcomes of my participation and its looking rather marvelous!"

TIFFANY MICHELLE',

Author | Graphic Designer
"I felt so empowered & inspired to make a bigger impact!"

LAYLA F. SAAD,

Author | Podcast Host
"These are my numbers for this Quarter, which in QAR equals $15,000 USD in 3 months. That is an average of $5,000 USD. I DID IT, Dr Frantonia!!!"

ANAHI BROWN,

Keto & Self-Care Coach
"Frantonia Pollins is an exceptional speaker, with grace and presence. I was captivated and intrigued during the whole process. She was able to deliver her message with clarity and passion, which kept the entire room wanting and waiting for more."

LaTanya Goodgame,

Educator
What an amazing experience! Frantonia provided a safe place for us women to reflect on the barriers that have held us back while examining what it is we want in our future.

Patrina McKinney,

Entrepreneur | Community Activist
"Frantonia knows just the right questions to ask…" Frantonia has great clarity and creativity when it comes to business direction and knows just the right questions to ask you to get you to make the most powerful moves in your business. I highly recommend Frantonia for anyone looking to make bold empowered changes in their business.

Sarah Martin, CEO of BeLuxe Your Life
Recorded Live From Our Workshop
The RESULTS speak for themselves
" I feel more motivated and encouraged to  see that I can be happy and create a business that will generate financial stability for my family and allow me to give and live my dream to others.  I see and have a clear vision for myself, my marriage, my family and my business and I am so grateful to Frantonia for being transparent, open and frank in a way that allowed me to see myself and develop what I already had in me."

Michelle McFadden Blalock,

Real Estate Agent
Copyright 2019 - Dr. Frantonia Pollins - Empow | Inspire | Transform