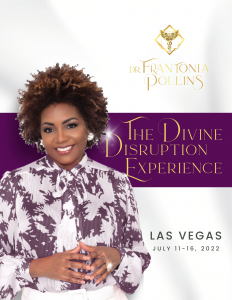 I AM still on a high from July's phenomenal Divine Disruption Retreat and The Highly Profitable Coach Intensive that I recently hosted in Las Vegas with a select group of my highly motivated clients most of whom are enrolled in my "Highly Profitable Coach" 6-week virtual training!
We enjoyed the glamour, opulence, and fantasy of Sin City, and we did powerful work to transform our lives, businesses, and bank accounts.
Our theme (and for my 2022 Summer of Success) was "The Divine Disruption."
This theme was born out of my frustration of too many years of seeing two prevalent and recurring patterns: 1) I see so many talented coaches, consultants, and professional service providers being "coached" to abandon their unique and proven expertise to instead clone, recycle & regurgitate the same old tired-ass trends and boring business building practices that are running rampant across social media.
2) I know far too many extremely talented women entrepreneurs who are experts in their field, who have bought into "hustle culture;" way overworking and way under-earning, as they struggle to create sustainable profits in their businesses.
My desire to change this was that catalyst to the week-long Divine Disruption Experience; an intimate business intensive and healing retreat, designed for Extraordinary Women Entrepreneurs (we also had one really brave man) who stepped up and declared that they were ready to embrace their uniquely Divine gifts, expand their vision and access the limitless possibilities that were always available to them; so that they can receive more success, wealth, and pleasure – in their lives and businesses.
During our time together we took a deep dive into discussing, uncovering, and healing many of the hidden beliefs, behavior patterns, unhealed wounds, and competing commitments that have stood in the way of them reaching their next level of success – especially financial success.
Here's a recap of our first evening and Day 1:
NIGHT 0
We kicked off the week-long retreat with a Welcome Dinner prepared with love, by our on-site, private chef Bre Leshay. While enjoying dessert, we spent some time setting our intentions for the week. After previously only "meeting" on Zoom calls, it was a wonderful way to connect IRL!
DAY 1
We began Day 1 with morning meditation and movement (Chi gong), led by Reiki Practitioner and Kahu R Kaleo.
Our morning business training was all about "Elevating Your Vision and Expanding What's Possible for Your Life & Business." This, in my opinion, is one of the most important and often most overlooked aspects of business building.
In the afternoon, we had a real honest, no BS discussion about money, wealth, and why it is critical for women and minority owned businesses, transformational businesses, and professional service-based businesses to generate money beyond "survival mode."
Then, we spent the evening enjoying a delicious dinner and fellowship on the Las Vegas Strip!
DAY 2
During our morning business training for Day 2, I took them on a deep exploration of the following question: "How Will My Current Limiting Beliefs, Behaviors and Relationships Get in The Way of My Success?"
There were lots of emotions a few tears, and plenty of mindset shifts as I reminded them that it's not enough for us to simply dream and vision for the lifestyle and business that we desire. We must also do the uncomfortable work of uncovering and uprooting the blocks that are buried in the unconscious mind, as well as rewiring our brain, managing our nervous systems, and repatterning our habit energy and biochemistry for long-term success.
That afternoon, I walked them through my hustle-free, money-making "Highly Profitable" Business Blueprint.
DAY 3
After breakfast Day 3 was all about "The Million-Heir Profit Plan." In the morning we focused on systems, tools, support, and automation. Finally, that afternoon, I walked each business owner through the creation of their bespoke $100k profit model.
DAY 4
After another awesome breakfast, we had a quick recap of the business training
followed by a free day for attendees to explore Las Vegas as they chose.
That night, our lesson was all about business longevity as I surprised the retreat attendees with opening night tickets to Usher's My Way – Las Vegas Residency. The looks on their faces was priceless and we had a BLAST!!
DAY 5?
We ended the week with our final breakfast where we shared our most powerful takeaways; then it was off to brunch and a spa day before each attendee returned home.
I am deeply grateful to my Executive Team and super proud of the
extraordinary women (and one brave gent) for their commitment to taking massive, aligned ACTION, to live into the embodied vision of what it means to be a "The Highly Profitable Coach."
Now, in alignment with the theme for our 2022 Summer of Success: The Divine Disruption, I've got an Action Assignment for you…
?#ACTIONASSIGNMENT
?Answer the following question: When you started your coaching, consulting, expert, or professional service-based business, what was your ultimate dream?
?
Was it to make a powerful impact in the world; to live into your purpose? Take care of an aging parent? Generate enough money to become financially free? Invest in real estate? Send your children to university?
?
I'm willing to bet it wasn't waking up each morning to do work that feels like a chore, working with clients who are more a bother than a joy, and certainly not so that you could struggle to pay your bills.
?
Imagine, waking up and feeling excited to do the work you were meant to do. To get super excited to connect and work with your ideal clients, and consistently generate high profits. To love, love, love what you do so much that it doesn't even feel like a job.?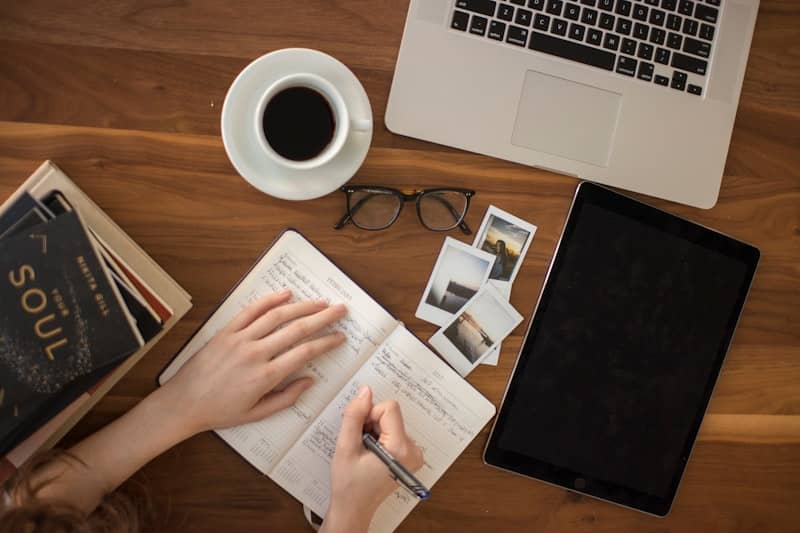 Set a 5-minute timer, put pen to paper, and journal what came into your imagination. If you had a business with which you were fully aligned that generated consistent profits, what would you be doing? Where would you be living? How much money (profits) would you be making? Where would you be traveling to? What kind of investments would you be making? How would you educate your children/grandchildren?
?
Be completely honest. Allow your dreams to be unapologetically uncensored. You just might be surprised at what comes up for you!
?
To Your Unapologetic Success!!