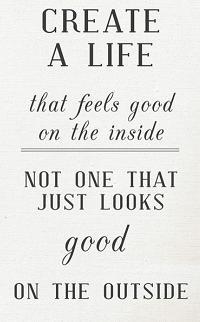 Life is a beautiful journey that you only get the pleasure to enjoy once. For this reason, it's important that you maximize your time on this earth by ensuring that you enjoy every single moment you can.
It's the little things in life that bring you the most joy. Some people believe that your level of personal happiness is dependent upon the actions of others. While contributions from your loved ones certainly can boost your spirits, the key to everyday satisfaction rests within your own hands.
Try these seven fun and exciting strategies to bring more satisfaction and pleasure into your life each day:
1 – Love yourself – FIRST!! When you have low self-esteem, a hovering black cloud covers your whole world. Dismiss yourself from the darkness and learn to love yourself exactly as you are. This starts with putting the fulfillment of your needs, goals, dreams and desires first and making a commitment to yourself that you will only take care of the needs of others if you can do so without sacrificing your own needs.
2 – Treat yourself. If you're only working to pay bills and save money, life becomes a monotonous bore and what's the point of working for a living if you never have a life?
Allow yourself to enjoy the fruits of your hard work by treating yourself to a regular spa day, complete with a manicure/pedicure & massage or go out dancing with friends.
Yes, it's true that the best things in life are free so while your occasional treat may cost a few dollars, you can feel content with your life without spending a lot of cash make it your business to  experience as many "laugh 'til you cry" moments as you possibly can – for $FREE.99. Everyday joys are about the little things.
3 – Exercise. If you're currently a fan of spending your free time on the couch rather than the trails, it's hard to imagine exercise as a form of bringing satisfaction into your life. But, once you begin exercising, you'll become addicted to it!
Get out into the great outdoors and enjoy the scents and scenery of nature. Or join a boxing class at your local gym. If you're a people person, opt for the gym and if you're an outdoorsy person, exercising with nature can become a form of meditation.
Keep in mind that the more you exercise, the healthier you'll be and the longer you'll be able to enjoy life. You'll also feel good, look good, and have agility to last indefinitely.
4 – Spend time alone with your partner. Love is one of the most potent prescriptions for happiness. Luckily, it's free, enjoyable for both parties and readily available! Take advantage of the wonderful person you have by your side and spend as much quality time together as possible.
Regardless of how hectic and busy your schedules are, make it a PRIORITY to plan a weekly date night, outside of the house, especially if you live together. Love is one of the most potent prescriptions for happiness. Being in a lively atmosphere where the crowd just disappears will bring you back to your very first days of falling in love. And remember: Make an effort to look good for your big night.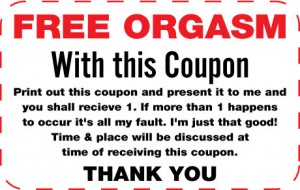 5 – Have no less than two earth shattering orgasms everyday!
Luckily, it's free, enjoyable for both parties and readily available! There are also TONS of hidden health benefits so take advantage of the wonderful person you have by your side and spend as much quality time between the sheets, on the kitchen table, in the back seat…. together as possible. (More on this with the release of my new blog "The Sexy Side of Success". Coming soon…lol)
6 – While it is important to make time for your significant other, it's also essential to your personal contentment to ensure that you have an identity outside of your relationship. To maximize your satisfaction in everyday life, be sure to devote time to yourself, your private hobbies, and your friends on a regular basis.
7 – Love your body, it's the only one you'll EVER have. Yes, we should all make it a point to invest time into our appearance each morning to ensure that we look fabulous before walking out the door. When we look good, we feel good, and confidence will beam from our pores; but please stop the internal negative self-talk around your body image! Positive change cannot happen in a negative mental environment.
If you truly desire to make changes in your physical appearance the stop talking about losing the extra ten pounds and DO something about it!! Start with something small like eliminating ALL soda, drinking more water, taking the stairs instead of the elevator. With the holidays approaching, just start with a focus on maintaining your current weight. (And stay tuned for more info on "The Sexy Body Challenge" – coming soon).
Life is too beautiful to constantly put your needs on the backburner. Enjoy each and every day by making your happiness a priority. Look for the small, everyday moments that bring a smile to your face. Make the most of each moment to begin experiencing the joy-filled life you deserve today.
---
Well, for the next 72 hours, I am offering a scholarship discount for The Phenomenal Life Master Class (a 1 year transformational life coaching program which is valued at over $7200) for only $297. YES, you read that right….only $297. (Payment options are available)
How is a Scholarship discount different from a normal discount? 
The difference is this not open to everyone, there are only 5 scholarships available so you MUST take fast action! Here is what I am asking. If you are interested in being one of the 5 to receive 1 year of life coaching for less than $1 a day I am requiring 3 things. 
You MUST send me an email with a request for the scholarship. Put "Requesting PLMC Scholarship" in the subject line

You write out 2 short sentences about your big dream or desire and how your life will be different once you accomplish that dream. 

Finally, you must tell me how you will celebrate once you have accomplished your dream.  
That's it.  Just send me an email message to frantonia@frantoniapollins.com with the required info and if you are one of the 5 who is selected, then I will send you the link to where you redeem your Scholarship and enroll in The Phenomenal Life Master Class. 
This application only Scholarship is only available for the next 72 hours.  It ends on Thursday, October 17th at Noon PST. 
So you must email me ASAP so that I can send you a link to get the Scholarship Discount.  
A Special Bonus For You!
I recently hosted a call entitled, "Reclaim Your Power, Reclaim Your Life" where over 100 women joined me to learn how to stop sabotaging their own success and implement a strategic success plan.  
For being an action taker; an implementer… (Which is key to creating a more successful and fulfilling life), I have something special to give to you.
I want to share with you, the digital download of this call!
(Please be aware:  This audio download is part 1 of a 4 part call series)
In order to get this audio download, you must be a part of this special Phenomenal Life Master Class Scholarship Discount for the next 72 hours. 
That means you will get The Phenomenal Life Master Class (a 1 year transformational coaching program + Bonuses + Discounts to live events (virtual & in-person) + the "Reclaim Your Power, Reclaim Your Life" digital for only $297 Dollars. 
But only for the next 72 hours.
Please take the 3 simple action steps above to get this Scholarship Discount.  The reason we ask that you respond to us in an email is to truly find the action takers who are "right now ready" and serious about implementing these life changing strategies in their own lives. 
Looking forward to getting an email response from you to Frantonia@frantoniapollins.com 
To Your Never Ending Success!